Experience the ultimate, the healthiest, Mediterranean Diet Pasta Sauce Recipe of them all – Salsa di Pomodoro Cruda or Raw Tomato Sauce.
I bought beautifully ripe, locally grown, on the vine tomatoes for .99 cents a pound yesterday, so this is a Mediterranean Diet recipe anyone can afford.  It's also so easy to make you'll scratch your head and ask why you've never tried it before.
As we discussed in a previous blog the most recent scientific consensus is that the Mediterranean diet, full of fresh vegetables, fruit, grains and olive oil, can greatly reduce the risk of disease and lead to a longer, healthier life.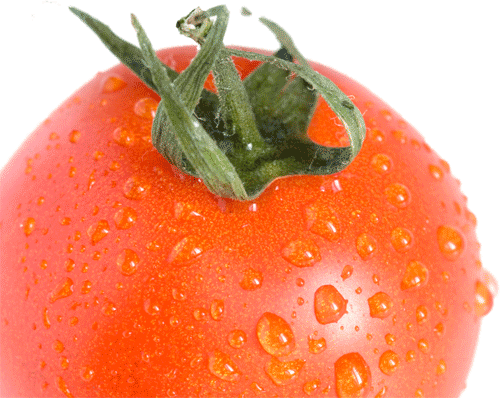 Also, Pasta itself is an essential part of the Mediterranean diet. A recent analysis of The Mediterranean Diet, using the NHS as a basis, concluded that it reduced the risk of heart attack almost 30% and strokes by 13% as compared to conventional diets. Furthermore, study participants whose diets most closely matched the Mediterranean diet, that includes Pasta, were typically very healthy. And had a 39% reduction in combined coronary heart disease and stroke mortality. That's compared to women whose diets least matched it.  Teresa T. Fung, Sc.D., lead author of the Mediterranean diet study and associate professor at Simmons College and adjunct associate professor in nutrition at Harvard was quoted: "Those are dramatic results.  We found that women whose diets look like the Mediterranean diet are not only less likely to die from heart disease and stroke, but they are less likely to have those diseases."
Salsa di Pomodoro Cruda / Raw Tomato Sauce is the perfect combination of those elements, and completely uncooked. This particular version is a sublimely delicious Mediterranean diet concoction.
We would make a Salsa Cruda or Raw Sauce, in some shape or form, almost every day during tomato season when I was growing up.  There are dozens of variations of this raw, heavenly Mediterranean diet mixture.  The one described below is one of my favorites.
My father farmed many acres of specialty vegetables, including a half dozen varieties of both heirloom and hybrid trellis tomatoes.  My hands would be so green by the first week in September from tending tomato vines and picking and packing tomatoes all summer that I would be embarrassed to go back to school each fall.
Don't blink while you're reading or you'll miss it.  Here's how easy this Mediterranean diet recipe is.
Salsa di Pomodoro Cruda – Raw Fresh Tomato Sauce – serves 4
Ripe Tomatoes – 4 large chopped into small cubes with juices and skin
Garlic – 4 or 5 medium cloves chopped extra fine
Basil – two large handfuls of basil leaves, no stems, chopped VERY fine
Olive Oil – 8 tablespoons of Extra Virgin, preferably a nice dark green oil
Sea Salt – 1 tablespoon or to taste
Black Pepper – 1 to 2 tablespoon extra coarsely ground
Pecorino Romano Cheese – 8 heaping tablespoons, grated
Spaghetti or Macaroni – 1 lb.
Mix all of these ingredients (except for the pasta, naturally – just checking to see if you're paying attention) into a large high sided bowl and allow them to marinate while you cook your pasta.
Stir the mixture well so that the tomatoes begin to macerate and watch to see if it thickens.  If it doesn't, add a bit more olive oil at a time until it does.  A shallow dish will not do for this.
Cook your pasta, until it is extra firm, in well salted water.  The second it is done, drain it well, and throw it into the raw tomato mixture. Then stir or toss like you would a salad, making sure every bit of pasta is covered with the mixture.
Serve immediately with an additional dusting of Pecorino Romano cheese if you like. An extra cold, sparkling white wine goes perfectly with this dish.
Written by Dino Romano, former Pasta Channel Italian Food Blogger, Italian Cook Extraordinaire,
Entrepreneur and Raconteur. Has taken Kyle Phillips (former Principle/Blogger for the About.com
Guide to Italian Food)
to task
on several supposedly "authentic" Italian recipes.