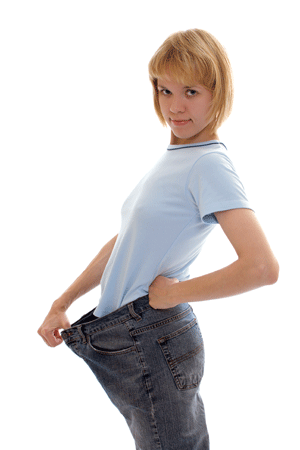 Is this an oxymoron or reality?  Just what constitutes food that is healthful?  There are many opinions but very few scientific studies.
The massive Nurse's Health Study, the largest ever conducted, concluded that a Mediterranean Diet consisting of fresh fruit, vegetables, grains, fish and low fat meats, and olive oil as a primary source of fat, dramatically lowered incidents of disease and made for a longer, healthier life.
Italian cuisine is one of the cornerstones of the Mediterranean Diet.  Unfortunately, what most people here in the U.S. consider this type of food to lean toward the "unhealthful"—pizza with extra cheese or veal parmigiana, a veal slice breaded and fried, topped heavy with cheese and then baked.
Much of the truly healthful foods Italians and other Mediterranean people eat every day escape most of us.  But the tide is slowly turning and a true Italian food revolution is upon us.  Americans are beginning to notice that food matters, not only to one's health, but as one of Nature's most enjoyable gifts, and are turning to authentic Italian recipes in droves.
Here's a pasta recipe that fits perfectly into the Mediterranean Diet.  It's easy to prepare, very inexpensive, and as healthful as it is, you'll crave it time and time again.
Pasta with Beets and Radishes – serves 6 ($1.25 serving)
Beets – 4 raw with tops, peeled, cut into thin julienne strips, tops chopped fine
Radishes – two bunches, about 16 individual radishes, cut into thick julienne strips
Red Onion – two large or four medium onions chopped fine
White Wine – 1 1/2 cups sweet wine
Tomato – two medium, diced into small cubes
Sea Salt and Black Pepper
Olive Oil – 8 tablespoons
Parmigiano-Reggiano
1 lb. Pasta – either Spaghetti or Macaroni
ON A HIGH HEAT, in a large, high sided pan, sauté the red onions in the eight tablespoons of olive oil until it wilts.
Add the chopped tomato and stir until the tomato is sizzling in the pan and the onion is now browned.
Add the julienned beets and finely chopped beet tops and radishes and stir until they being to sweat, about five minutes.
Add the 1 1/2 cups of sweet white wine and let the alcohol steam off for a minute or two, cover, and remove from heat.
Salt and Pepper to taste.
Cook the 1lb. of pasta extra firm (read our  Pasta 101 article) drain, and add to the beet and radish mixture on a high heat and stir and toss the pasta until all the olive oil and wine juices have been absorbed.   You should have a nice smooth, thickened sauce that is just barely dripping off the pasta.
Serve with plenty of grated Parmigiano-Reggiano cheese.
This simple dish has an overpowering flavor.  It also includes virtually all of the elements that every recent scientific food and health study indicates will help you live longer and feel better.
Each serving is VERY HIGH in anti-oxidants, loaded with vegetables and fiber, high in mono-unsaturated fat (olive oil) and very low in saturated fats.
So, go ahead and eat healthy Italian food.  It's good for you.
Written by Dino Romano, former Pasta Channel Italian Food Blogger, Italian Cook Extraordinaire,
Entrepreneur and Raconteur. Has taken Kyle Phillips (former Principle/Blogger for the About.com
Guide to Italian Food)
to task
on several supposedly "authentic" Italian recipes.